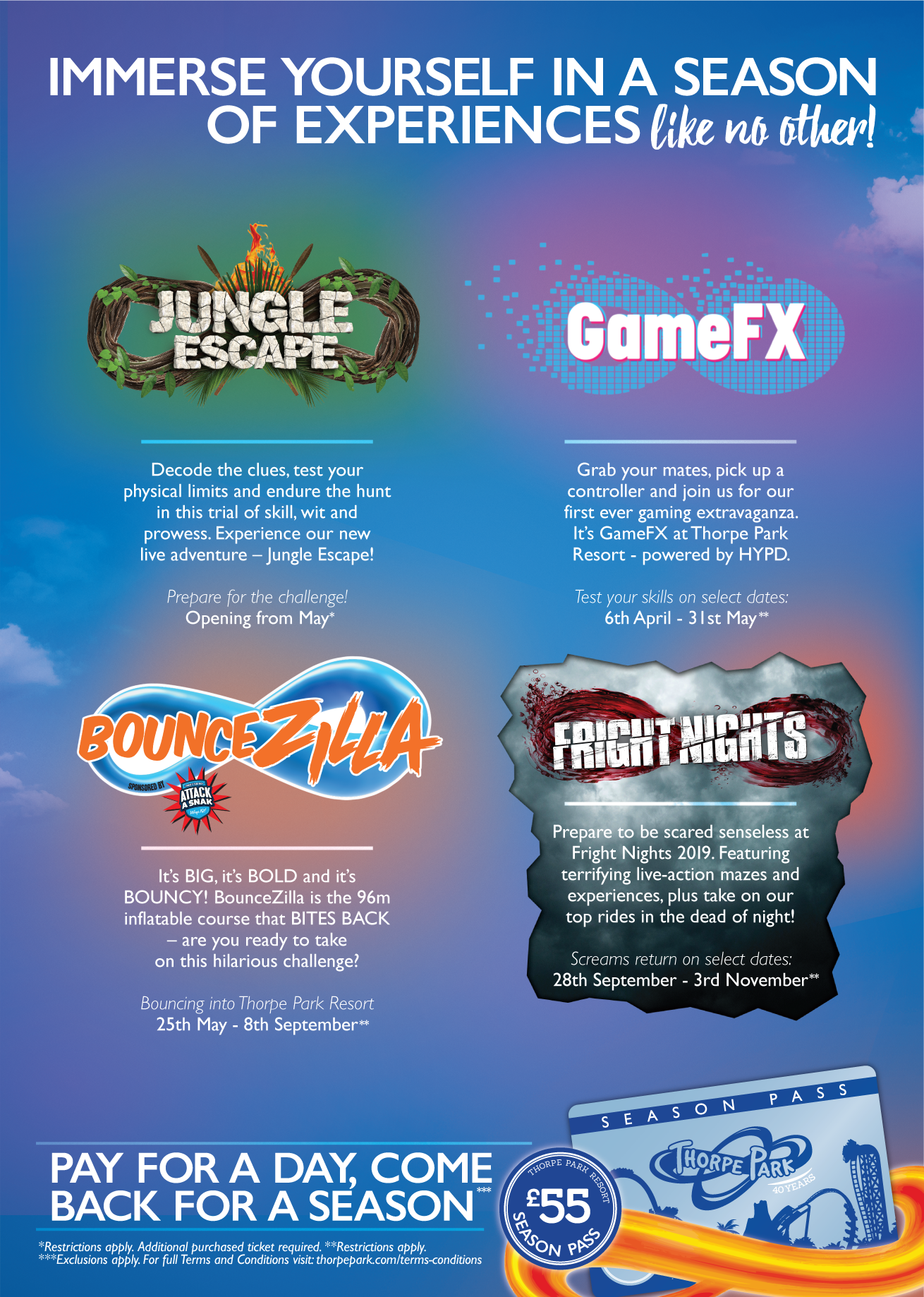 Immerse yourself in a season of experiences like no other! 01 Jan 0001 - 01 Jan 0001
Travel by White Bus to make the most of Thorpe Park's thrilling season of events! Thrill seekers can use our services to get to Thorpe Park and enjoy all this famous theme park has to offer. 
Jungle Escape - opening from May!
Game FX - 6th April to 31st May
BounceZilla - 25th May – 8th September
Fright Nights - 28th September - 3rd November
PAY FOR A DAY, COME BACK FOR A SEASON! £55 season pass (restrictions apply)
Getting there
You can get to this event by using one of our following bus services

446
Staines - Woking Thorpe Park, Chertsey & St. Peter's Hospital